World Class ENT Care with a 'Humanized' approach
Consult the most trusted ENT care hospital in India. Dr. Rao's ENT Super Speciality International Hospital is all about offering the best ENT care services with a more humanized approach. Our team of highly qualified doctors, surgeons and paramedics deal with every case in a personal approach, with a streamlined and empathetic healthcare.
Share the details of the ENT surgery you are seeking and get a free consultation/second opinion for any ENT Surgeries.
Insurance Companies Empaneled at Dr Rao's ENT
Dr. Rao's ENT Super Speciality International Hospital is empanelled with the most leading insurance companies and Third Party Administrators (TPAs).
Surgeries performed at Dr Rao's ENT
Dr Rao's ENT is your trusted ENT hospital with the largest pool of ENT experts, with deep expertise in successfully performing thousands of ENT surgeries. Under the leadership of Dr G V S Rao, Dr G V K Chaitanya Rao and Dr Shree C Rao, Dr Rao's ENT will ensure you get the best ENT care.
Ear Surgeries
Eustachian Tube Balloon Dilation
Ossiculoplasty
Myringoplasty
Myringotomy Grommet
Mastoidectomy or Mastoid Exploration
Cochlear Implant Surgery
Stapes Surgery
Nose Surgeries
Balloon Sinuplasty
CSF Leak Repair
Sinus Surgery (FESS)
Endoscopic DCR (Dacrocystorhinostomy)
Septoplasty and Turbinate Surgery
Oral Cavity & Larynx Surgeries
Adenoidectomy
Tonsillectomy & Adenoidectomy
Snoring and Obstructive Sleep Apnea Surgery
Microlaryngoscopy (Vocal cord surgery)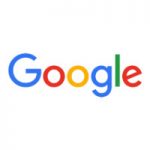 Dear Dr Shree Cuddapah Madam. Thank you for your good care and concern. I very much appreciate everything that you have done for me. You speak with such a gentle voice that put me at ease and also helped me to gain confidence. You are a good listener and treat us with respect. You are truly a remarkable doctor. I am very much blessed to have you as my doctor. Thank you.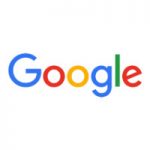 Thanks to an amazing experience at this place. I am soo relieved from this blocked ear. I really inspire dr. Chaitanya rao. He is hell of a man with amazing skills. It was tuesday and I wondered why so many patients. Like the OP of the hospital is too good. The staff and their ambience was great. Thank you so much. You can no wonder go to this place. Trust me. I myself am a medical student.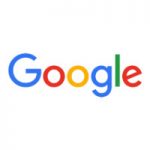 Very good treatment, hygienic premises and best staff and child friendly. My child had the breathing issues from enlarged adenoids. Underwent the surgery with coblation, with in a day, He is back to normal, its been 5 days now and most of his issues are fixed. Special thanks to Dr. Chaitanya Rao and anesthesia Doctor / Entire nursing staff & Duty Doctors, for being gentle and friendly in dealing with the Kids and making the parents aware of the process.
Frequently Asked Questions